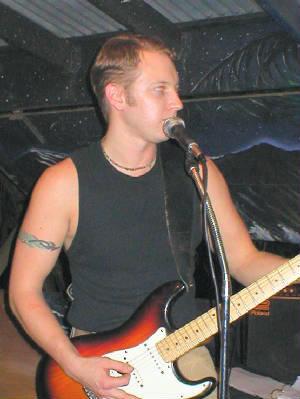 JOSH FRENCH - Lead/Slide Guitar, Vocals
Josh's parents bought him his first guitar at the age of 13, and he played in local bands until leaving for college. After graduating from the University of Maryland and wearing the garb of a business man for a few years, Josh has returned to the area to play lead guitar in Dem Guise. At age 31, Josh is thankful to find a group of dedicated, non-ego driven musicians to inspire him to new levels.

SCOTT MATLOCK Violin / BG and Lead Vocals
Playing the violin since age 8, Scott performed for a season with the Harrisburg Symphony during highschool. He has played with many local bands such as: Arcona, Slippery When Wet, Pair o Dimes and Soleil. Scott brings rich melodies with his violin as well as robust vocals to the table.

NEIL WHITMOYER Harps/ Flute / Jembe
After graduation, Neil played drums on the road in Western PA with such notables as "Highway Ghost", and "The Powers Run Band". About 15 years later Neil settled in the Carlisle area and was a founding member of "Flying Colors" and the SHARE benefit, which raises funds for various charities. His addition to the fold created the new MSN configuration.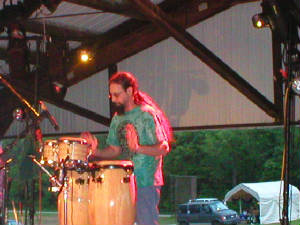 PHIL HOOVER Drums / Percussion
Over the years Phil has played in many local bands (most notably "Inertia"). In between Dem Guise gigs he covers the percussion slot for Jeff Kauffman's Stew band. However he is most comfortable composing on the fly with Dem Guise.